Part of the process of self-love is also finding who you are and loving the person you discover. Here is just a little about ME a MOMMA of two children decided to start focusing on her happiness by first leaving an almost nine year relationship out of the blue one day!
I was unhappy. I slowly felt myself fading away and losing who I was. I hated my self for months! I started to try and find myself again. The real me. The happy me. But in the back of my mind I just felt like I wasn't ever good enough, while constantly doubting myself as a mother, a sister, a daughter, a friend, a lover. I was trying to keep everybody happy except me.
I needed to feel beautiful again and love myself first. How could I ever expect anybody to appreciate me if I can't appreciate myself? Doing a boudoir shoot not only made me realize that I'm much more than just a 23 year old mother but that I am my own kind of beautiful and I don't need anyone to justify it for me. It made me realize that no one would ever start appreciating me until I started appreciating myself.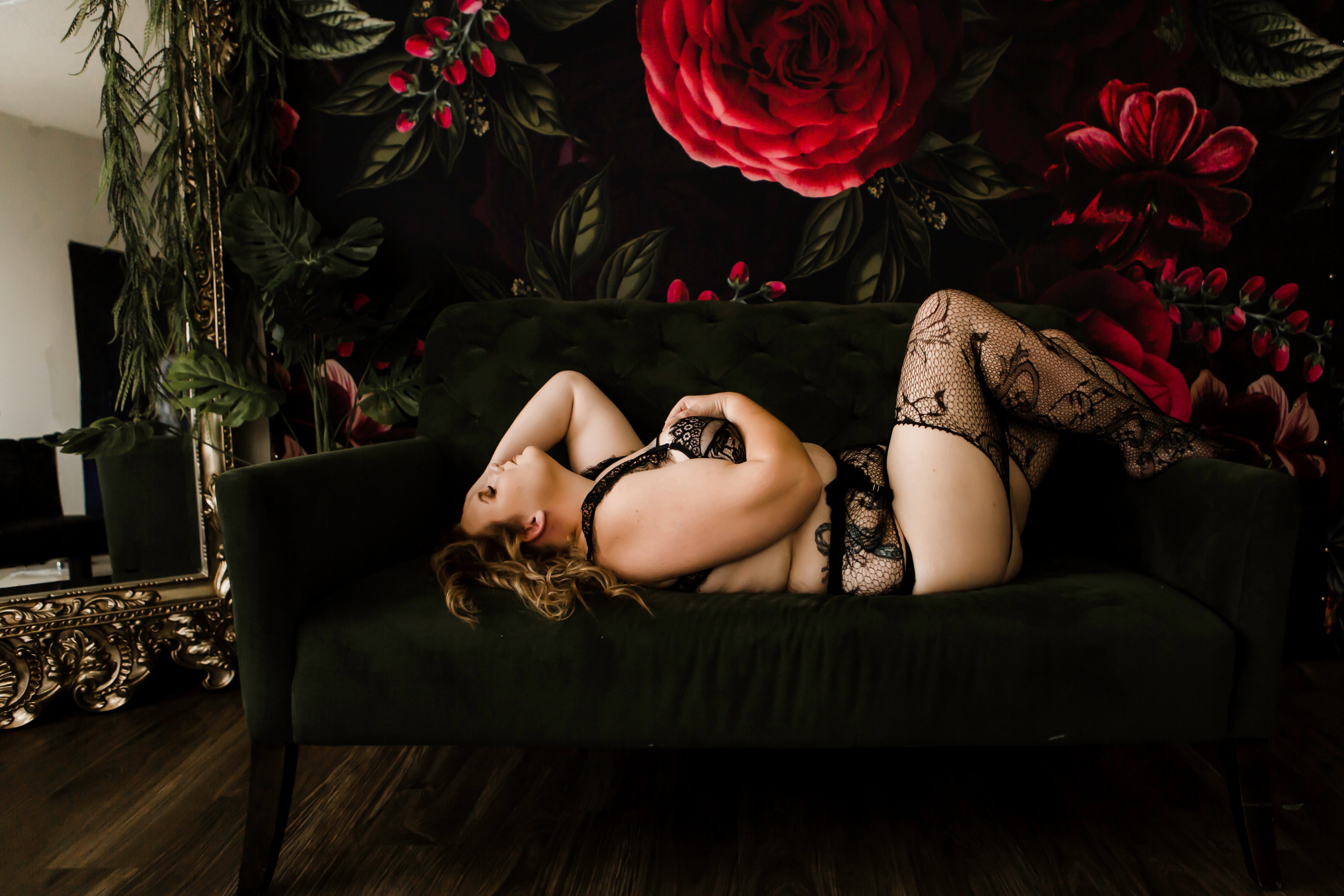 I prepared for my boudoir shoot as much as I could, checking off all of the things on my list to buy and do to make myself look like a better version of myself.
Nails and toes done?- check.
Hey, ladies, ever had a Brazilian was?- painful check.
Go to Victoria's Secret and have the thrilled woman in charge of the fitting room exclaim that I MUST show her once I had the lingerie on?- Embarrassing check.
Then it was here- Boudoir Shoot day. I shuffled into the studio- wearing leggings and an oversized sweatshirt- and was immediately greeted by two friendly faces.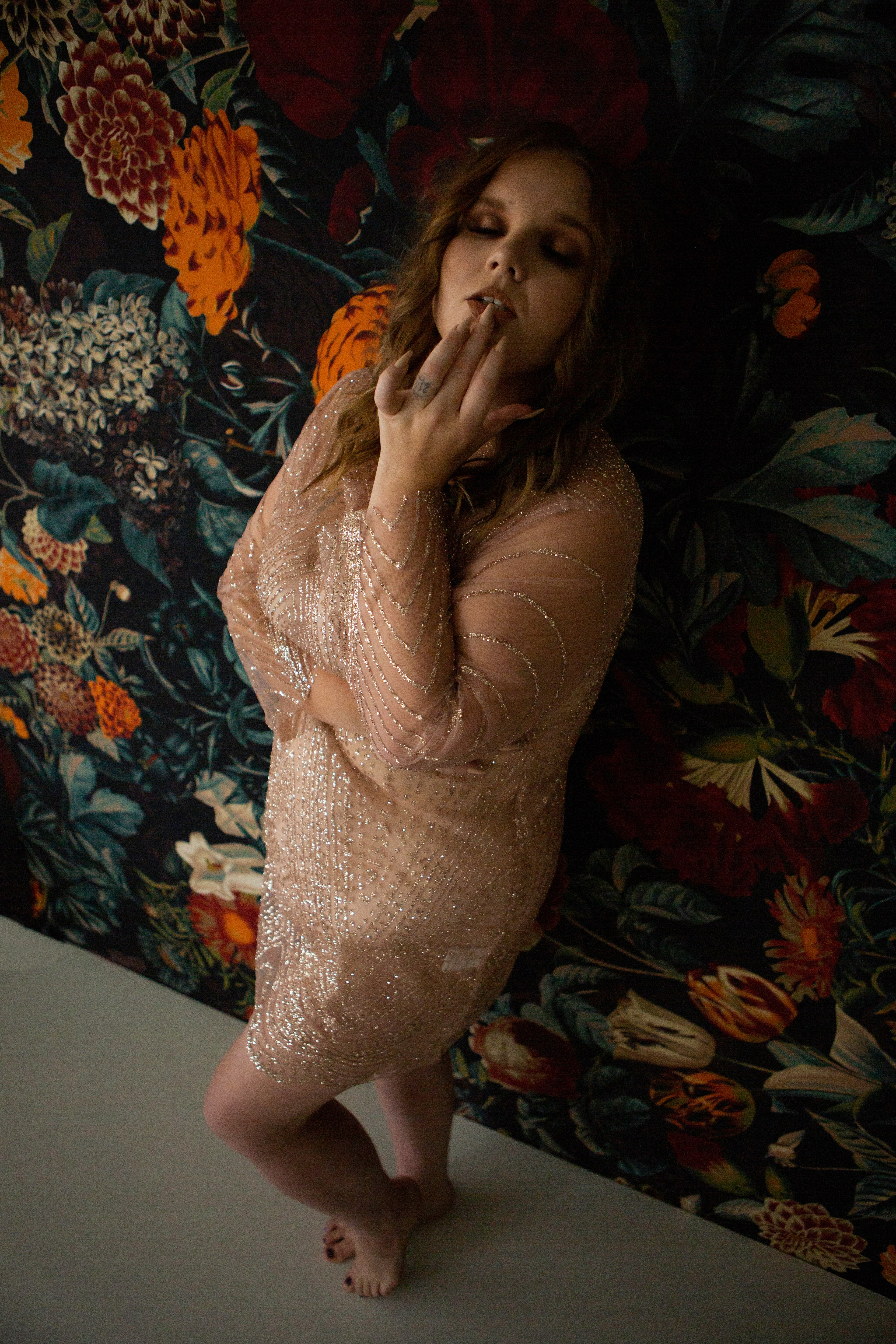 I was trying to put on a brave face as I laid out my outfits for the day, all the while chatting with Emma and Dani, the the hair and makeup artist. I'M SO OUT OF MY ELEMENT, I thought. I'M NOT SEXY. WHAT IF I DON'T LIKE THE PICTURES AFTER ALL? I was whisked into the hair and makeup chair soon after.
"What are you going for today?" Dani asked me.
"Well…I don't ever wear makeup So.." I was staring at myself in the mirror, the fluorescent bulbs highlighting the blemishes on my face. I didn't know how to reply.
"Do you like curls?"
I smiled. I LOVED when my hair was curled. I started to get more comfortable. While I was getting my hair and makeup done, Emma was chatting with me about life, work, photography. I even made a joke about being half naked in front of a group of strangers- and they laughed! Maybe I CAN do this. Especially when I looked at myself in the mirror once I was done in the chair. I couldn't stop staring. Could I REALLY look that pretty? I genuinely didn't recognize the woman in the mirror- the same mirror where I had just focused on the imperfections of my face.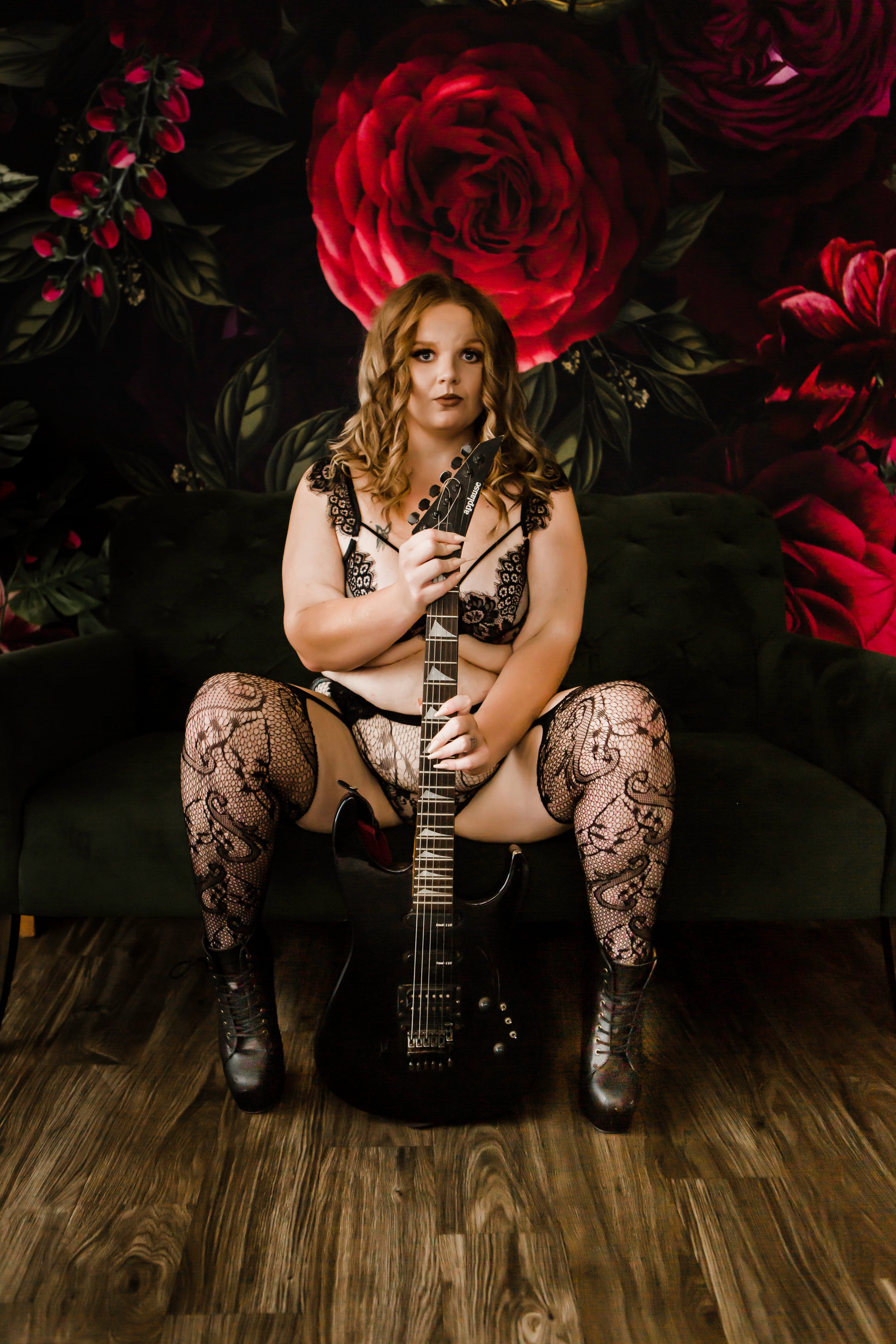 "Look how stunning you are," Emma rushed over to show me a picture on the camera. And I started to believe it.
Even if I had to play, "Run the World (Girls)" by Beyonce in my head to hype me up in the beginning. Even if Emma had to help me hook up my thigh-highs to the garter belt. Even when I couldn't relax the worry-wrinkles on my forehead. Even when I had to cling onto the chair for dear life as I flipped my hair. Even when I was laughing hysterically because the bed sucks you in. Even when I laid down on the cold, bare floor to get the perfect shot. I finally let go- I felt free. I could have never imagined what the final product would be.
You would never think that putting your clothes back on for the Reveal Session would actually be the most nerve-wracking moment of the day. I felt sexy, I felt confident, I felt beautiful. Would all that come through in the pictures?
Emma showed me picture after picture- a girl I hardly recognized.
"Is that me?!" That's not me," I kept repeating.
"Yes! That IS you!" She kept saying. I didn't focus on the flaws and imperfection that plagued my daily life. It was so liberating. Remembering to remind my self that i am unique in my own way, I know what i can bring to the table and the only validation I need is from MYSELF . I've let people's assumptions and opinions get to me for too long, and this photo shoot helped me to block all the noise and chaos in my head.
I realize that the journey of appreciating myself is difficult and long but at the end it's all worth it. Seeing yourself in the mirror and finally smiling at your reflection is worth it!! I can promise you after your boudoir session with Emma you will leave with your head held high on your solders with more SELF LOVE and CONFIDENCE you won't regret it! I promise!